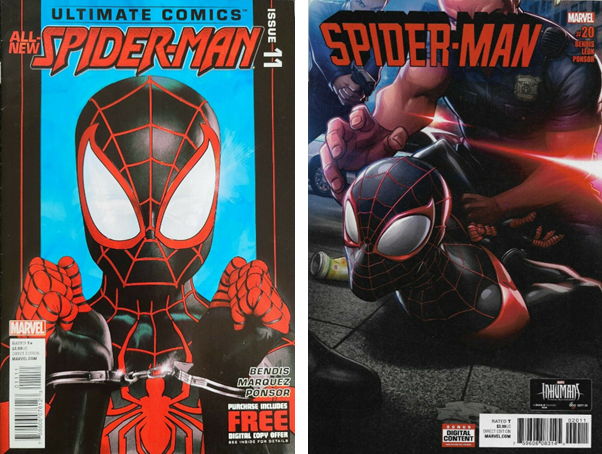 The comic book market is not immune to the social unrest that is sweeping through the nation's cities this summer. Related to this are two books that have garnered significant recent gains: Spider-Man #20 (2016) and Ultimate Spider-Man #11 (2011).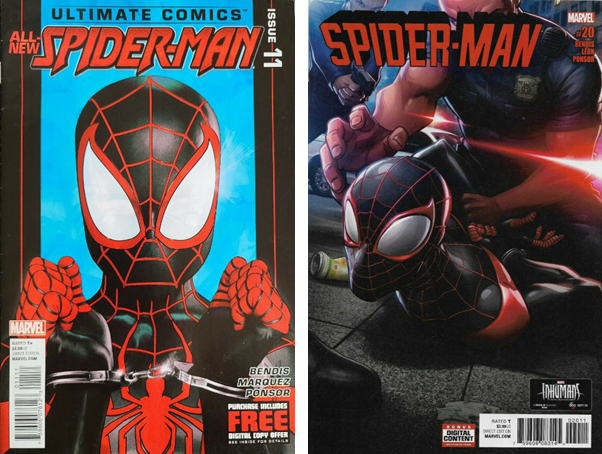 The covers of these books are dramatic. Miles Morales in handcuffs and on the ground. These images mirror some of the unrest on the nightly news and this is likely pushing demand for these books. Over the last month, both issues are seeing more sales and sales for higher amounts than two months ago, before the protests began.
Check out a few of the recent auctions on eBay for Ultimate Spider-Man #11 and you can see it has been climbing since mid-June. I've posted a couple of the recent auctions below with some from a month or so back for comparison.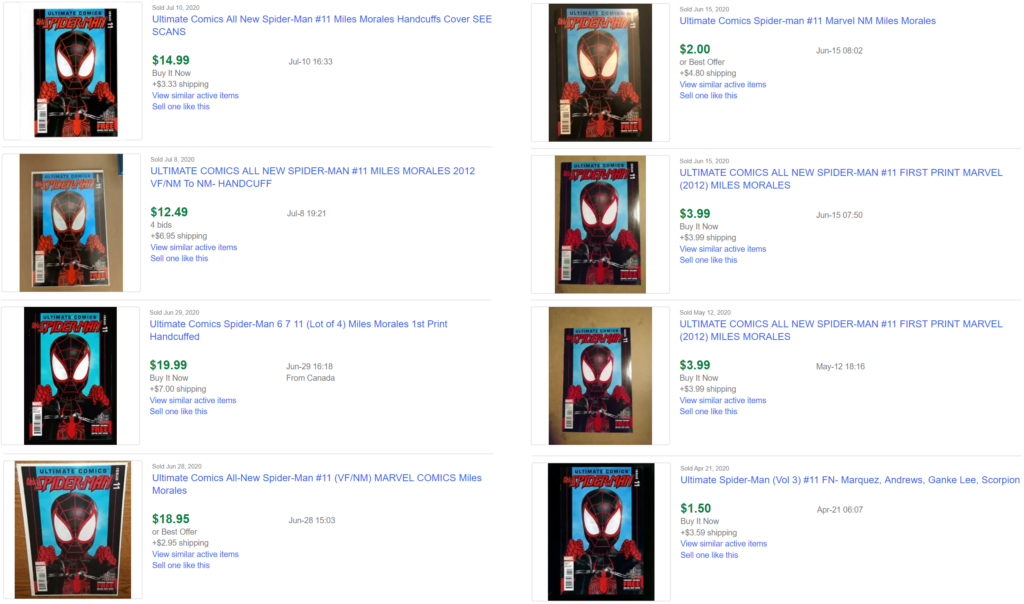 It is a similar story with Spider-Man #20. There was a recent huge spike in the number of sales and in the sale prices.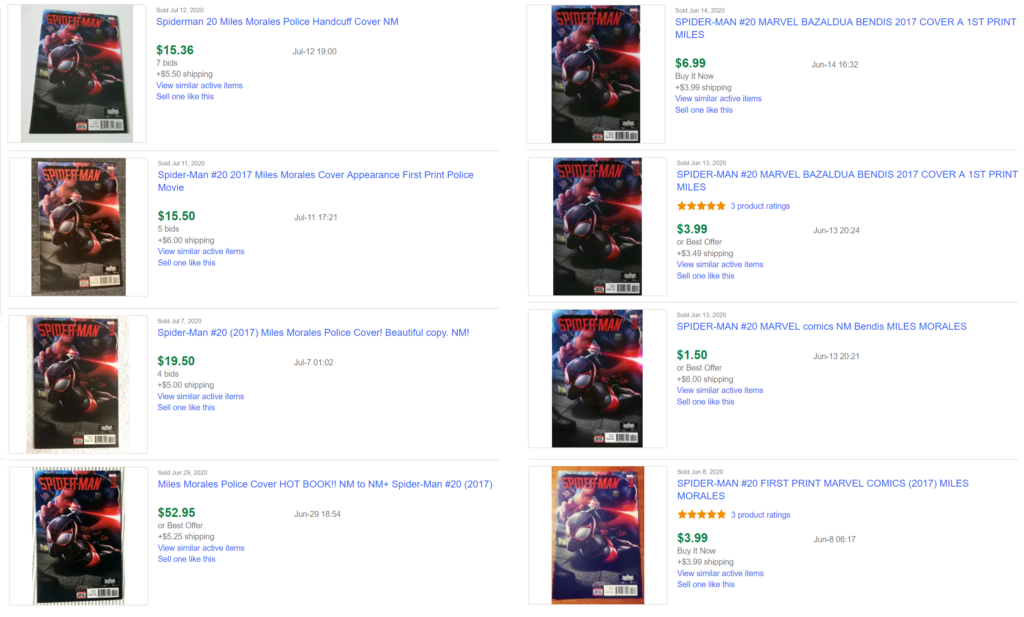 While it looks like the prices for these issues are beginning to cool, newsstand copies are still selling fast and high.

I think there's a good chance that these books are still likely to be found in the back bins of your LCS. Whether you want to find 'em to keep or flip, its clear there is still a market for this book, but, like everything in 2020, who knows how long that will last?